One of the questions Adrianna and I get all the time is how to we got our strong Twitter following.  Now that we've had the blog for more than two years, the easy answer is "well, it takes some time."  We know some people who are so desperate for followers they've actually purchased them.  There are a few tricks of the trade that can get you there a little faster though.  As PR people, it is impressive to prospective employers and even clients to have a strong and engaged following on your personal account, so try out these strategies to see if you can amp up your tweet peeps over the next couple months:
Make sure you are following people similar to you – not just large industry feeds, but people just like yourself!
Show off your personality – if you're sarcastic, girly, witty… go big or go home
When you respond to a tweet, always RT the tweet you're addressing
Use hash tags! They help you find similar conversation
Join Twitter parties or group chat sessions over your favorite TV shows or events
Keep the mass tweets of food, shoes, selfies to a minimum
Show off pictures of places you are and tweet the location
Engage with brands in a positive way! They will most likely give you a shout out and earn you some new followers
Be polite and thoughtful. No one likes a rude tweeter. She's like the town drunk at the party
What other ways do you keep your Twitter following strong?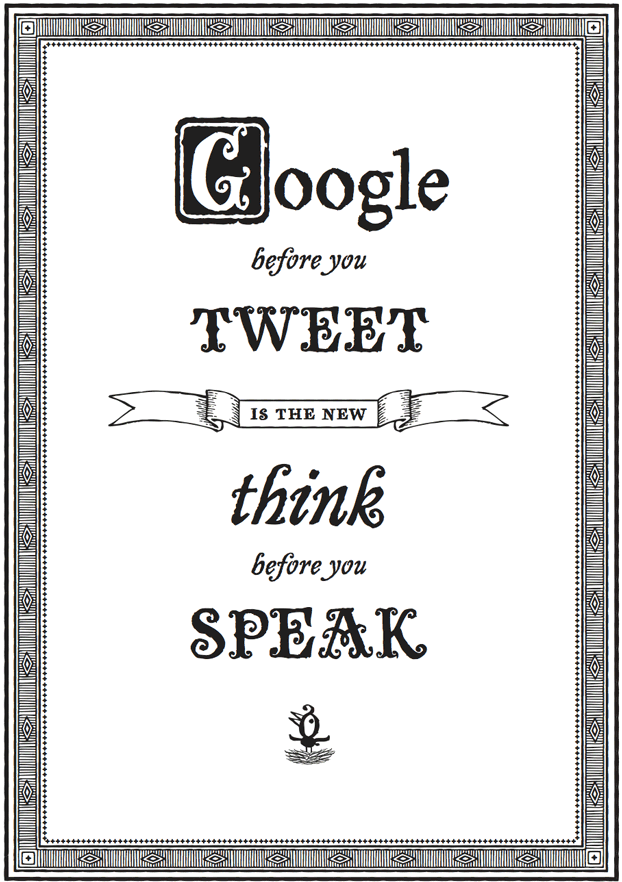 image via