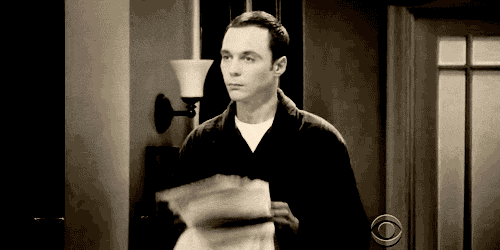 It's about that time – everyone is looking to lock down their fall internship or start the job hunt fresh after summer. We are getting a ton of questions in the inbox about what to expect when reaching out to companies for the first time, what is considered "good experience," or what kind of jobs to go after when you are just getting your feet wet. Unfortunately, we're also getting a lot of emails with frustrations and disappointment. A few of you are ready to throw in the towel.
When is it worth pressing on and when is it worth calling it quits? Below are a few of the most common troubles when searching for a job. See if any of the below apply to you…
I've sent my resume everywhere, but I'm getting no responses! I must not have enough experience. First things first, double/triple/quadruple check your resume for spelling errors or typos. Resumes with errors are usually thrown directly into the trash. Have a friend read the resume if you don't trust yourself. After that, be sure you are framing what experience you DO have in the best light for the job you are applying. Even if you worked in retail, be sure to call out things like "managed daily administrative duties at open and close of the store," "assisted in customer service needs," and "managed team of 3-5 employees."
I'm international/out of town and want to find a job in a new city. Will I even be considered? Absolutely. The best you can do is make it as easy for the employer as you can. If your resume comes with one asterisk, like "Will need to move for job," that is fine. If it comes with thirteen, as in "Will need to move for job, but will also need help with moving costs, and will need 3 months notice for visa, etc." that's not nearly as attractive to an employer. The best you can do is get your foot in the door, then be honest with the HR representative about your needs in a move.
I started with one internship, but now I'm interested in another position at another kind of company. Should I stop looking for other opportunities or quit my current position for something more exciting? This all comes down to timing. How long have you been at your current internship? It's typical for internships to only last a couple months, then it is up to the employer and the intern if they'd like to continue the relationship or move on. So long as you've hit that mark, you should be fine to move around or continue looking at other companies for more experience. If you're in a full-time job and want to leave after only a couple months, be sure you have another job in the hopper or are COMPLETELY sure you need to leave your current situation. A string of 6 month jobs at entry level can send the message you are hard to please or a hard person to work with.
image via